Garage Car Yard Ramp in China/Yard Ramp Manufacture Factory
Description for mobile yard ramp
1). Hydraulic loading ramp is the auxiliary equipment for cargo loading and lifting. It is widely used in warehouse, station, wharf, warehousing logistics base, postal transportation, logistics distribution etc.
2). Convenient push button activation and first-class hydraulic technology increase the efficiency and safety of the loading /discharging jobs
3).It is classified to five kinds by carrying weight capacity, such as 6T, 8T, 10T, 12T, 15T etc .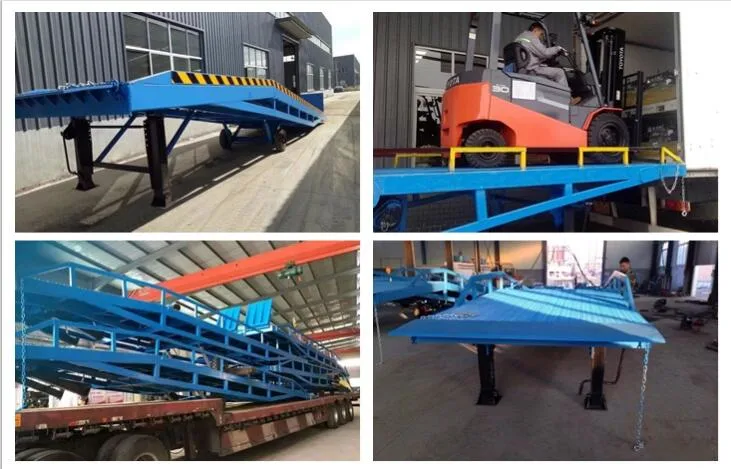 Main types we provided
Type

Load(ton)

Adjustable range(m)

Outline size(mm)

Self weight(kg)

Power mode

DCQY-6

6

1.0-1.8

11000*2000*1100

2300

Manual operation or power control

DCQY-8

8

1.0-1.8

11000*2000*1100

2480

DCQY-10

10

1.0-1.8

11000*2000*1100

2750

DCQY-12

12

1.0-1.8

11000*2000*1100

2950

DCQY-15

12

1.0-1.8

11000*2000*1100

3350
Advantages for Mobile Yard Ramp:
1) Container load ramp using the hydraulic pump as lifting power, and no need electric power source, can easily adjust the height by hand-cranked.
2) Adopting anti-slip checkered steel plate to guarantee good anti-slip performance of the platform.
3) We use solid tyres instead of the pneumatic tyres which will be more safety and easy to control during operation, it will extend the tyres and the ramps service life.
4) Adopting imported sealing member to guarantee good sealing performance of the hydraulic system.

Application:warehouse, big enterprise, station, wharf, postal transportation, logistics distribution works etc.

Major features:
1)Hydraulic system
With handle pump, screw the return valve clockwise.Move the handle stick, to lift the ramp slowly.When the return valve is screwed counterclockwise, the hydraulic oil will go back, and the ramp will fall down on its own weight.
2)Heavy-duty mobile chakra
Mobile wheels adopt solid tyres, need not inflatable, durable, cooperate to brake pad, guarantee the operation safety.
3)Spin adjustable a leg
Prevent forklift into vehicle gravity concentrate on vehicle tail produce car overturned. Can fully guarantee the operation safety. The different height to vehicles, suitable for height adjustment of vehicles
4)Manual hydraulic elevator system
Using artificial hydraulic power, don't must exteral electric power can be easily realized cllimbing height adjustment.
5)Fold-down transition board
The tail and transition plate and forklift folding hook can be convenient mobile cllimbing.
6)Hinge transition
Adjustable length of cable chains used to hook vehicles, make cllimbing and vehicles, even shift, always close together joint.
7)Bridge body structure
Bridge body strength, high bearing capacity bridge by high strength manganese steel body skeleton into truss add structure: compound high strength, the characteristics of large carrying capacity.
8)Antiskid steel nets
Laying a layer above the bridge body slippery anilox steel plates. Mesh is distorted and hollow out, not only improved the reliability and work can prevent grease, dirt and ice accumulation.
9)Safety crack-proof valve
In addition to the relief valve, in order to prevent the tubing rupture, occur because of the accident, hydraulic systems of decline set in pipeline rupture types.the valve, when oil will automatically lock.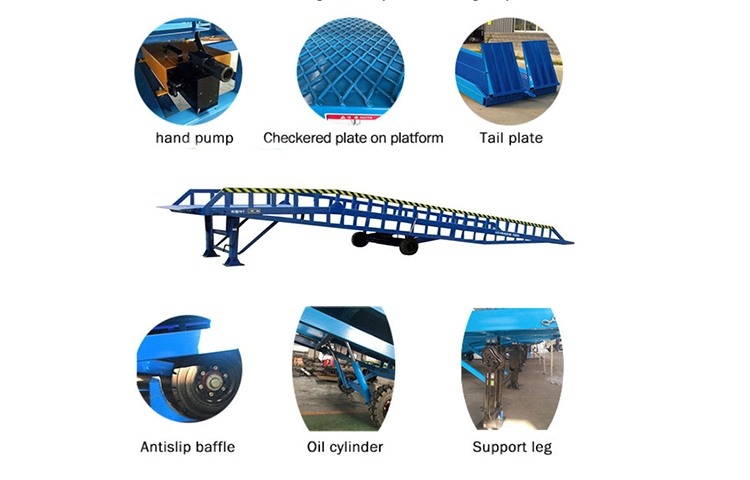 Package&Shipping:
cushioned by papercard for each corner and wrapped by bubble bag on the top
Shipping:20 days after advance payment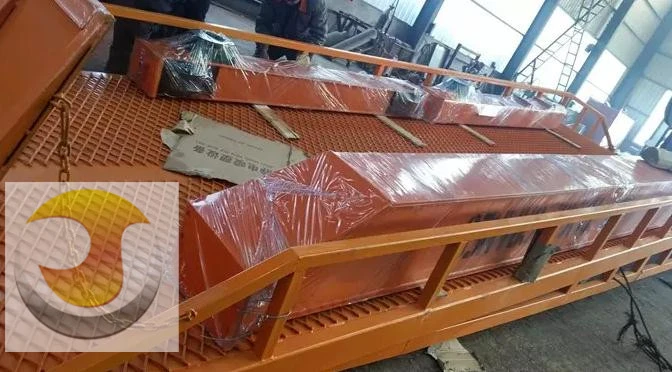 Our service:

1. One year warranty for whole machines.(Five years for steel structure)
2. Providing free quick-wear part.
3. Low charge for continue maintenance when warranty is expired.
4. Exclusive engineer support at any time.
5. We can provide free training to end-users.

Company information:

Tavol Cranes Group is the professional crane and lift platform manufacturer in China .
We design,manufacture,installation,repair ,maintenance, trade and export following products:
>>>Top Kit Tower Cranes, Topless Tower Cranes,Building Hoists etc.
>>>Fixed Scissor Lift,Mobile Scissor Lift,Self Propelled Scissor Lifts,Cargo lift, Wheelchair etc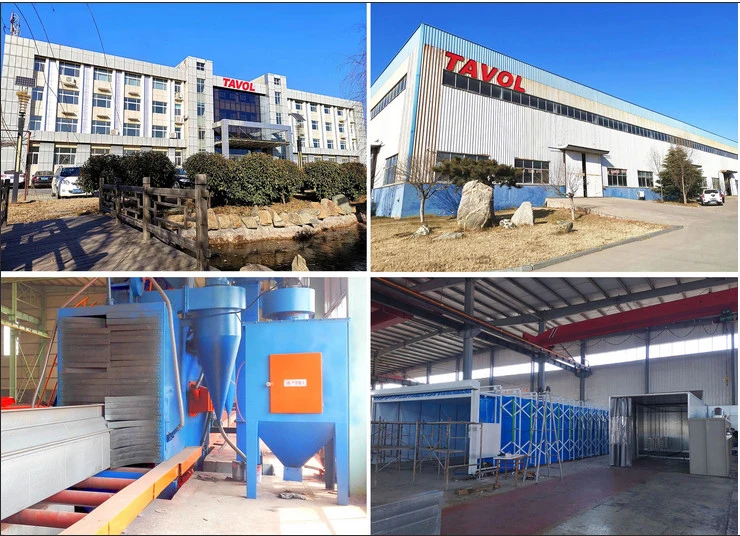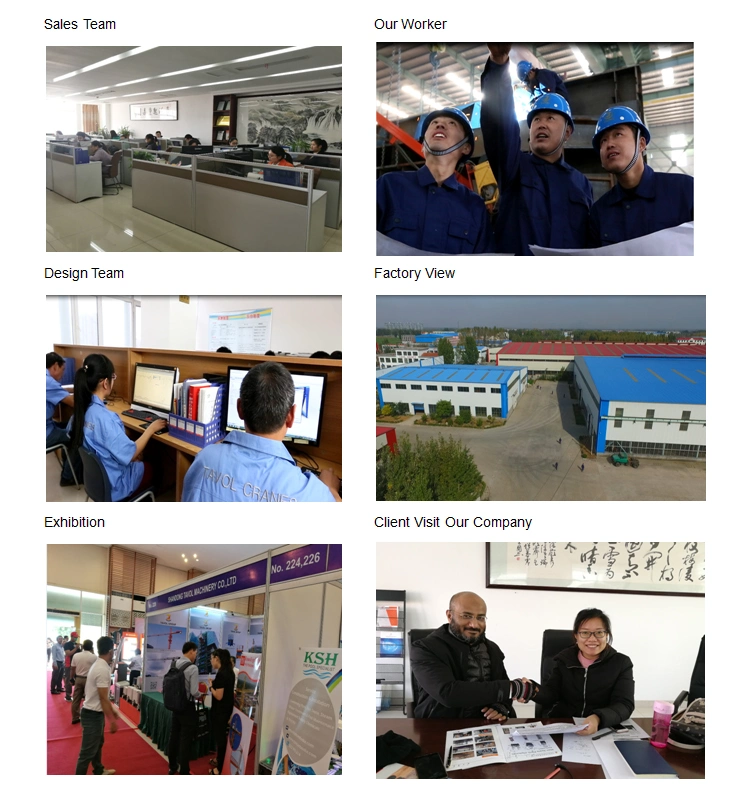 Contact:
Ms.Nancy