Indoor Carved Roman Stone Soldier Head Statue Marble Carving Warrior Bust Sculpture
Item&Type
Marble Statue Bust on Pedestal
Standard Size

Height 60 cm-small size

Height 80 cm -large size

We also can customize as per your size, customize Marble Black Male Statue Bust on Pedestal

Popular Material
This statue bust is made of high quality black marble and white marble, henan yellow marble, henan yellow marble, green marble and gray marble for your marble man statue
Technical
Mainly hand carving with machine work
Avaliable Colors

Sunset red, blood red, green, beige travertine and yellow marble, of course, the white marble is popular,The beige travertine stone for an aged and antique appearance.

Estimated Delivery Time
Delivery time varies from 1 Week to 3 Months. Please call for availability, instructions and specific quotes on selected merchandise.
Production time
About 30~35 days and as per your request
Shipment
By sea, in container, or DHL

My Style

This magnificent set is an excellent verison of this classic set of the " statue bust " and may be done in standard white, if you prefer, so call us with your custom dimensions and marble color.

This stone statue bust is elevated with 48" high serpentine pedestals for the best placement in your room or garden area.

Decoration Usage
Try our best to decoration your indoor and garden.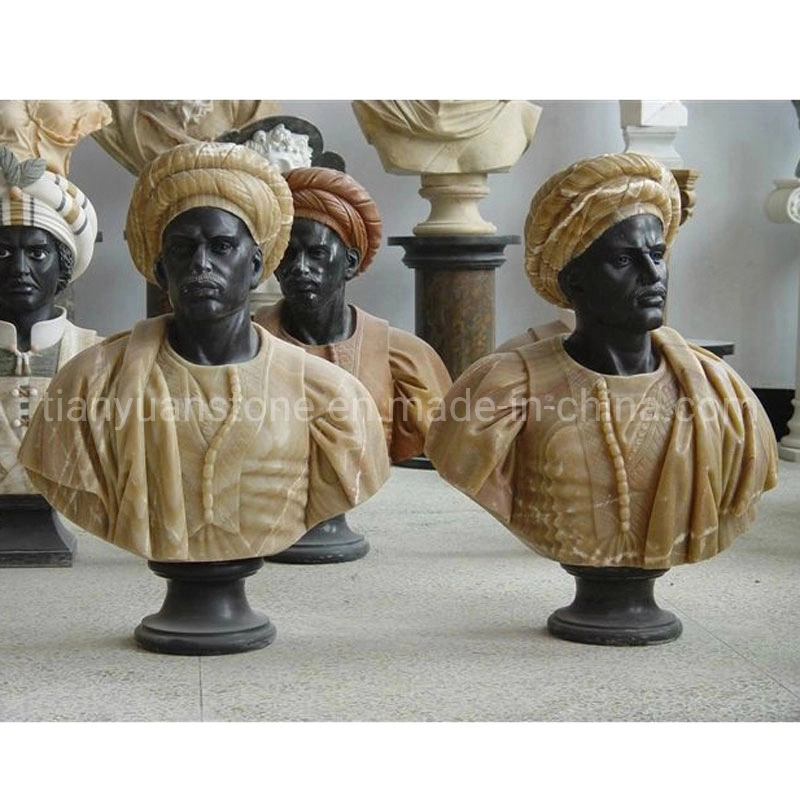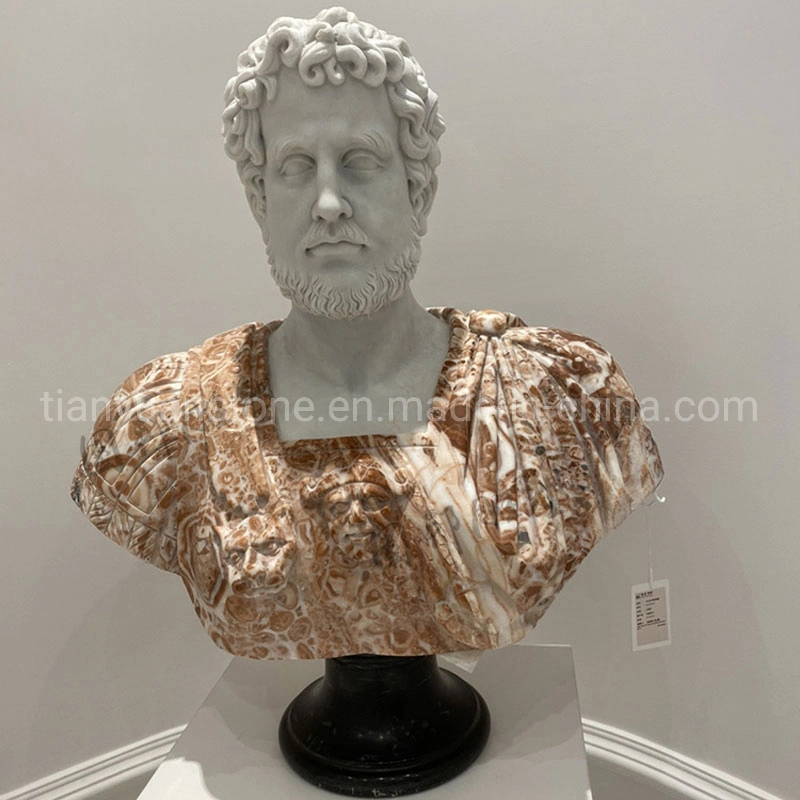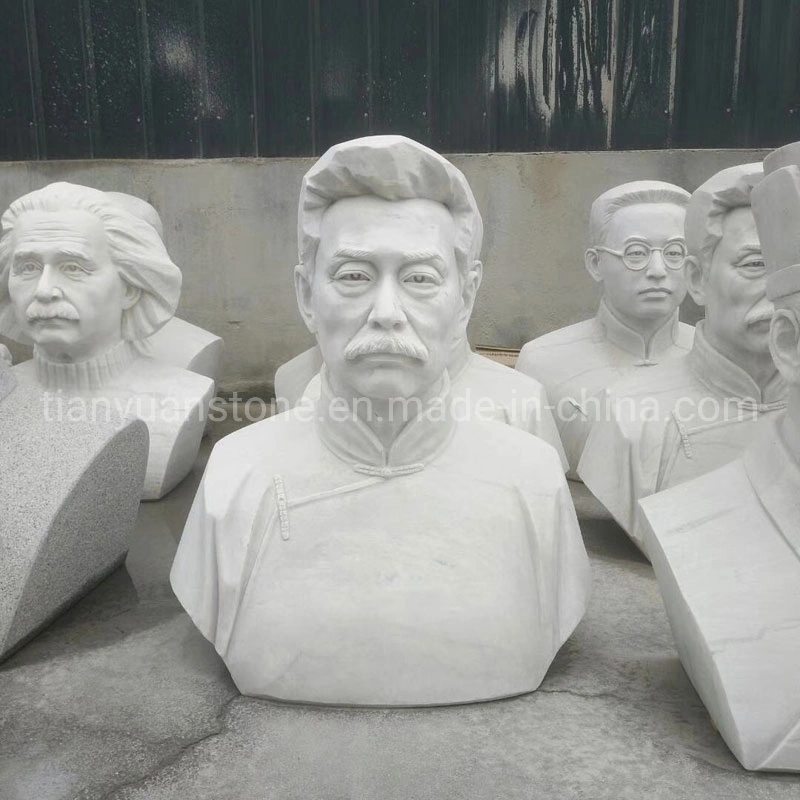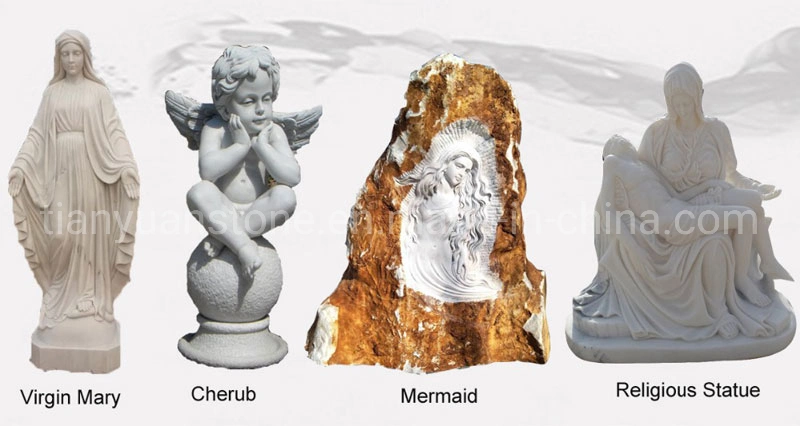 Processing and delivery
Exquisite Carving Skills
The marble carving is a kind of ancestral legend skill, lots of people here know the marble carving when they were very young,
we are familiar with it, love it and give it life.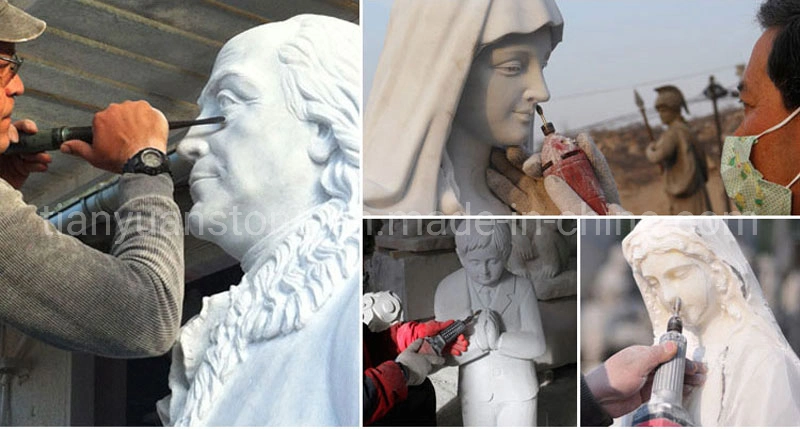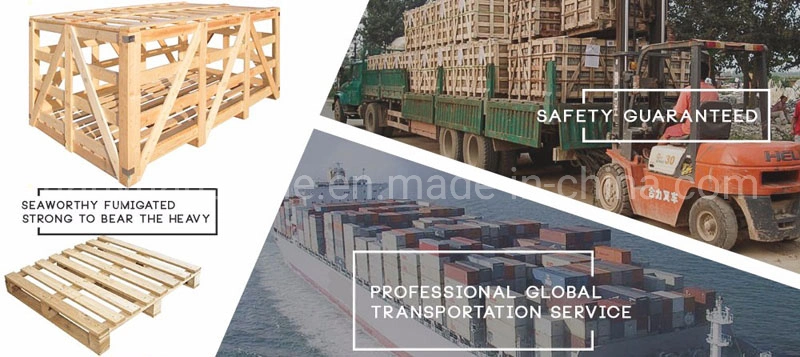 Processing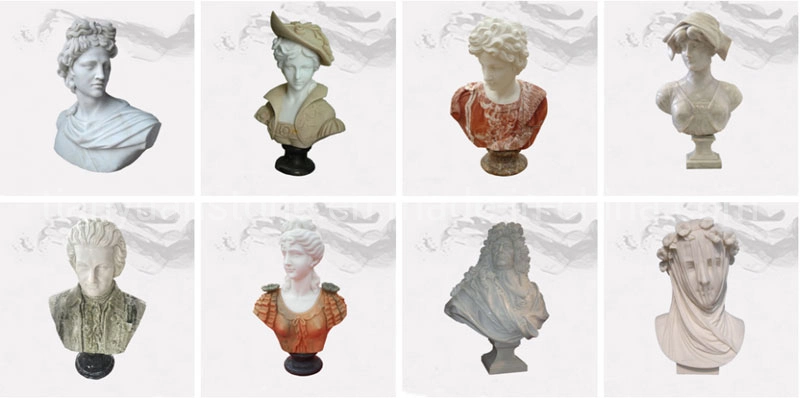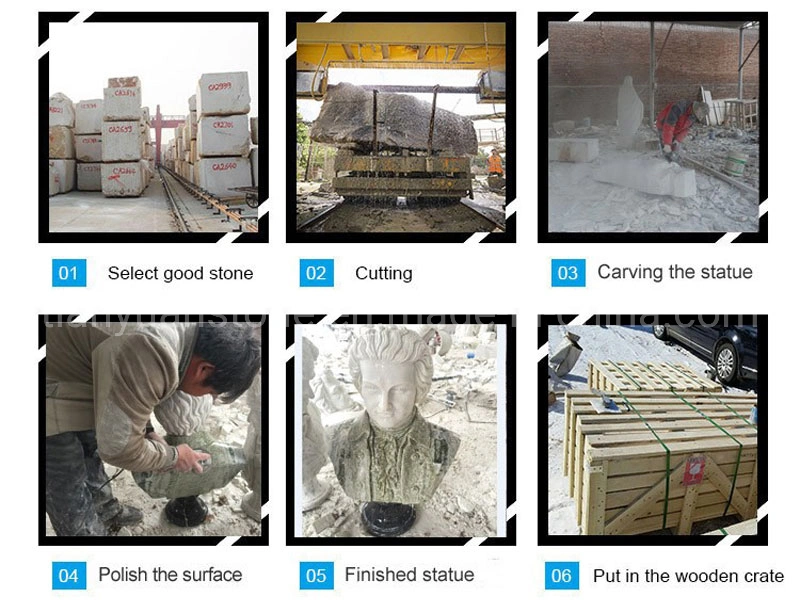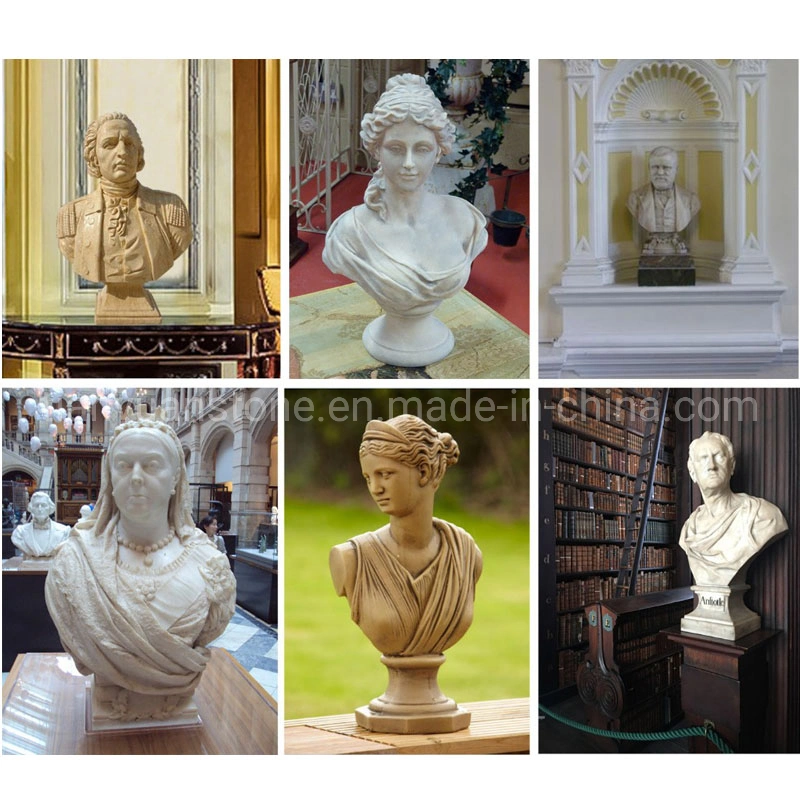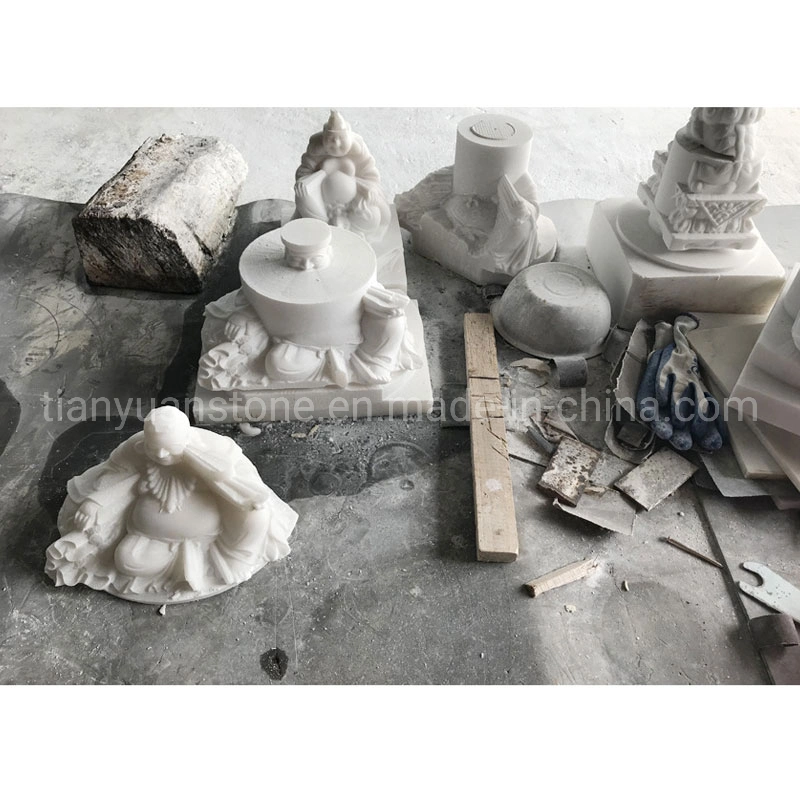 Popular marble colors for selection