Product Description
Resin Artificial Crafts Water Plants Aquarium Landscaping Underwater Ornament Decor
Aquarium Artificial Coral Fish Tank Underwater Plant Ornament Decorations

Resin Aquarium Ornament water plants and corals as Gift and decorations

Artificial crafts aquarium plants ornaments for decorations and gifts

Artificial crafts new corals water plants ornaments for aquariums ponds pools decoraitons

Safe & environmental aquarium coral- water plants series with different sizes and colors
---safe & environmental;

---aquarium ornaments
3'' 8cm high water plants
·
100% safe material
:Our decoration is made of eco-friendly resin,and the artificial decoration plants made of environmental friendly plastic.No special odor, safe and pollution-free, not affect the water quality in the tank,and not cause any impact on your fish's health.

Perfect aquarium environment making:Our Colorful Fish Tank Decorations Set makes your aquarium looks vividly.The bucket is great for fish and small lizards, turtles and other reptiles to hideaway and play,will add more fun to their lives.

Easy use and clean:Our decoration supplies more easier to maintain than real plants and tree trunk.And you can simply wash with warm water and dry before placing in the tank.The hole of bucket is after treatment,will not be sharp harm to the fish.Great functional set it is!
Wide use realistic decor
:Perfect and safety use for fishes and turtle even anything in between live in small and medium size tanks (5-50gallon),like betta fish, molly fry, guppies, tetras, gouramis, ghost shrimp etc.It can provide an ideal shelter and habitat for your pets and provide realistic decoration to your fish tank or aquarium.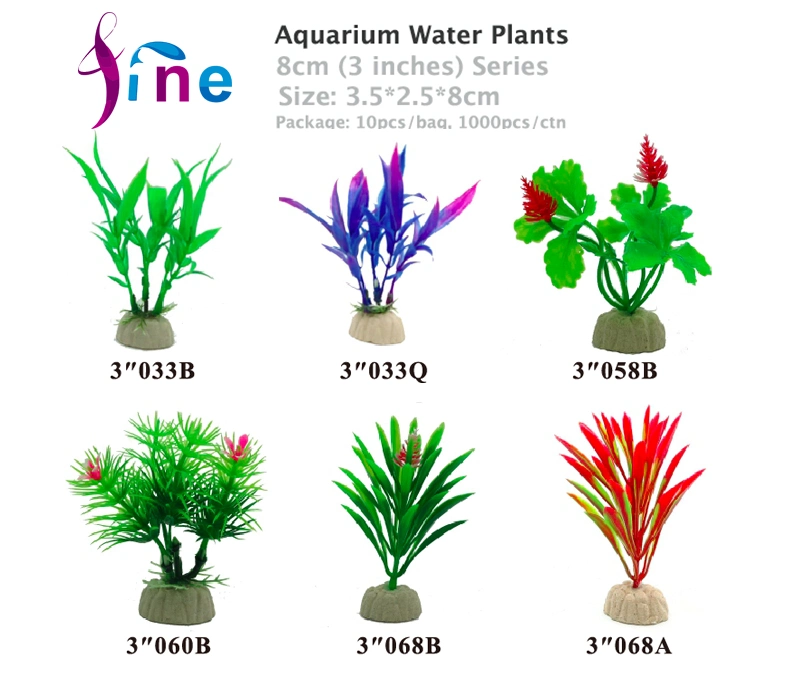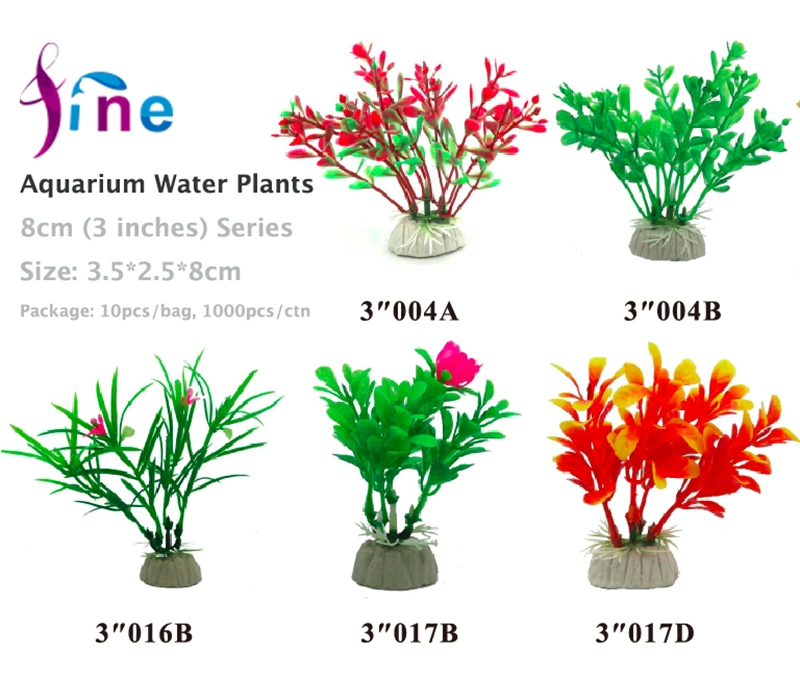 4'' 10cm high water plants: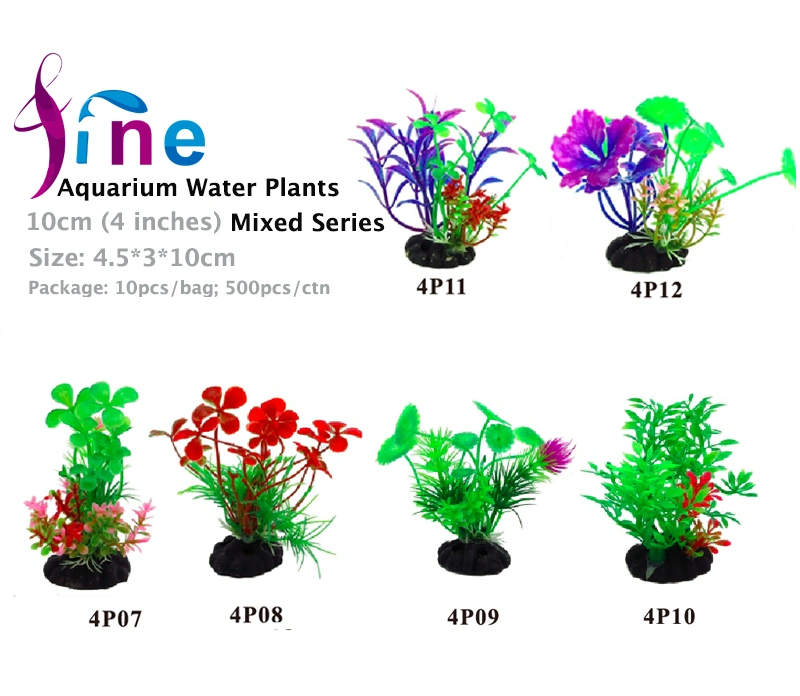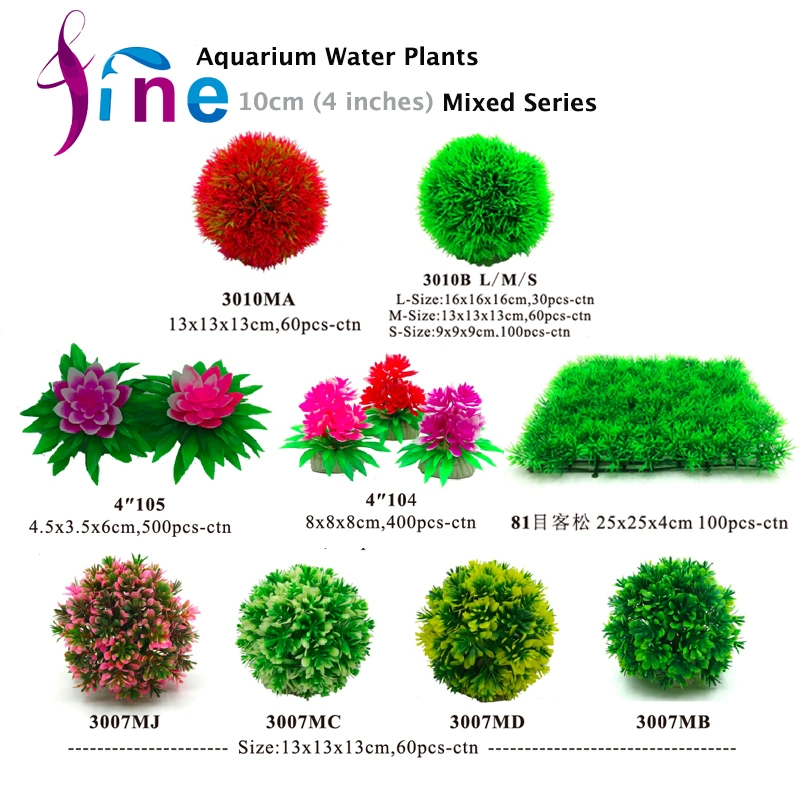 8'' 20cm high water plants: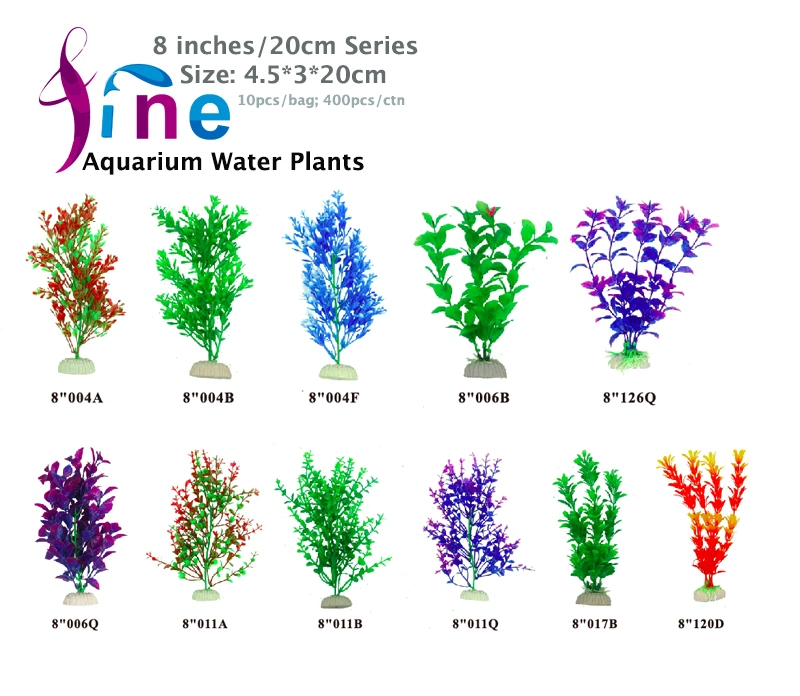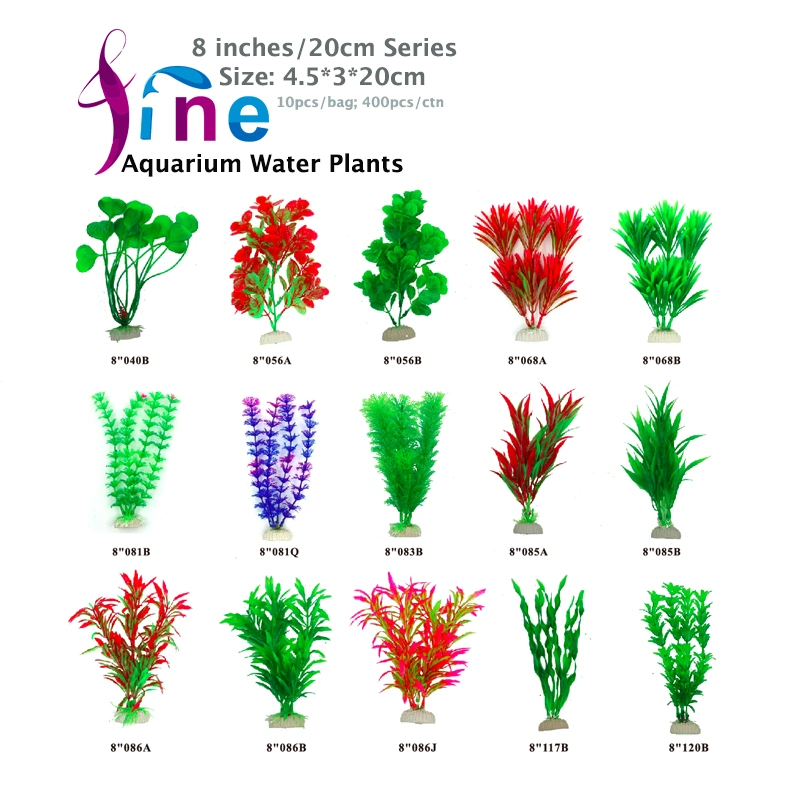 10 series water plants: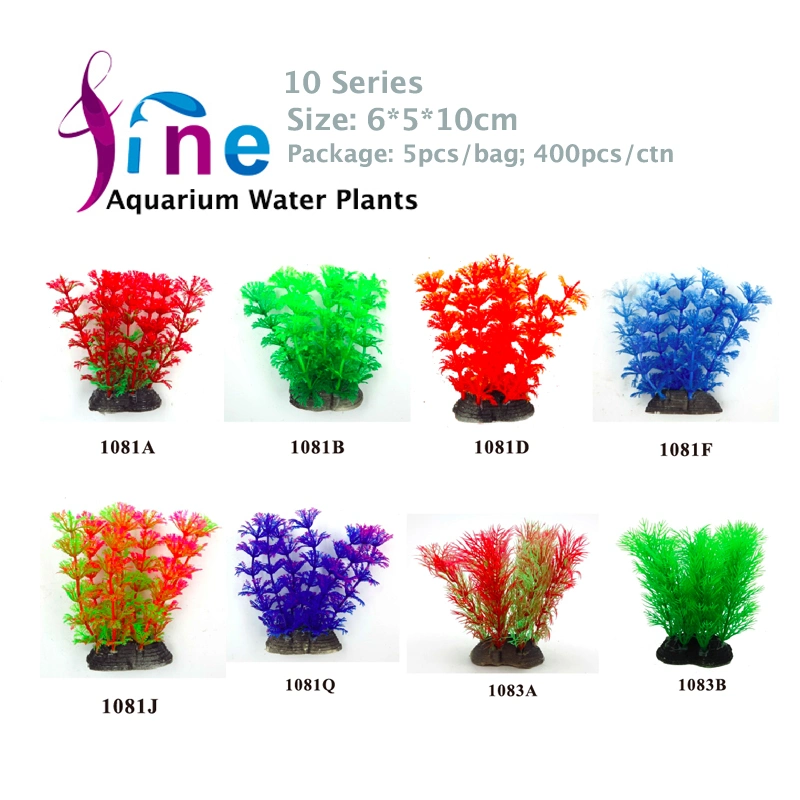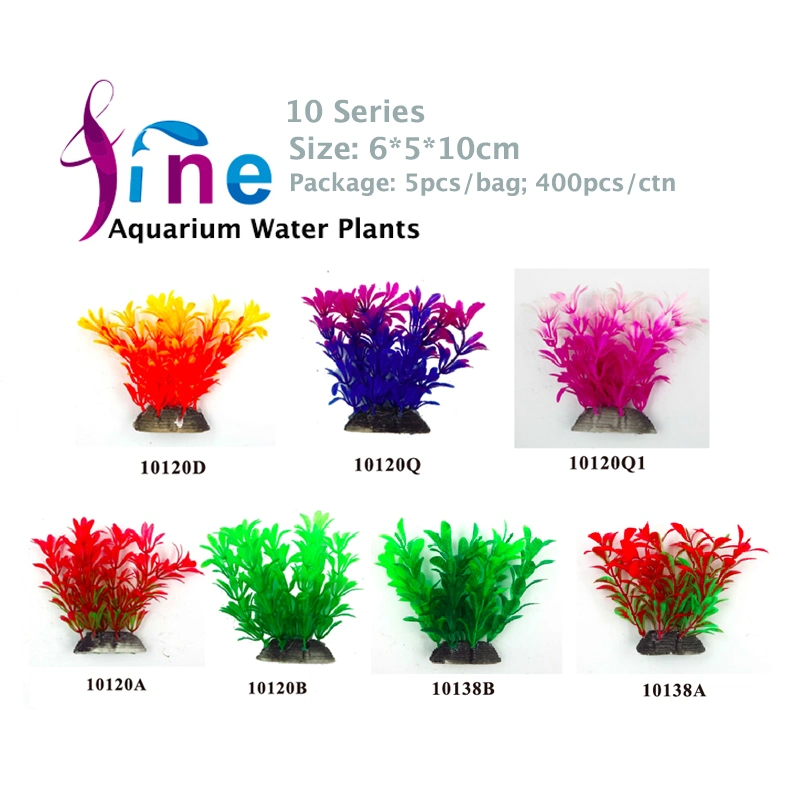 12'' 30cm high water plants: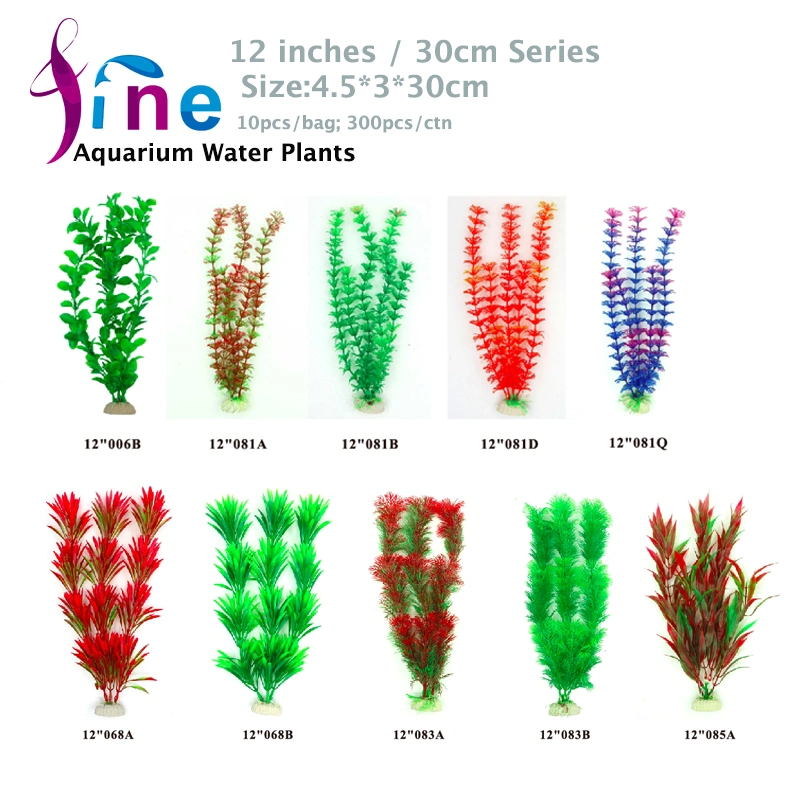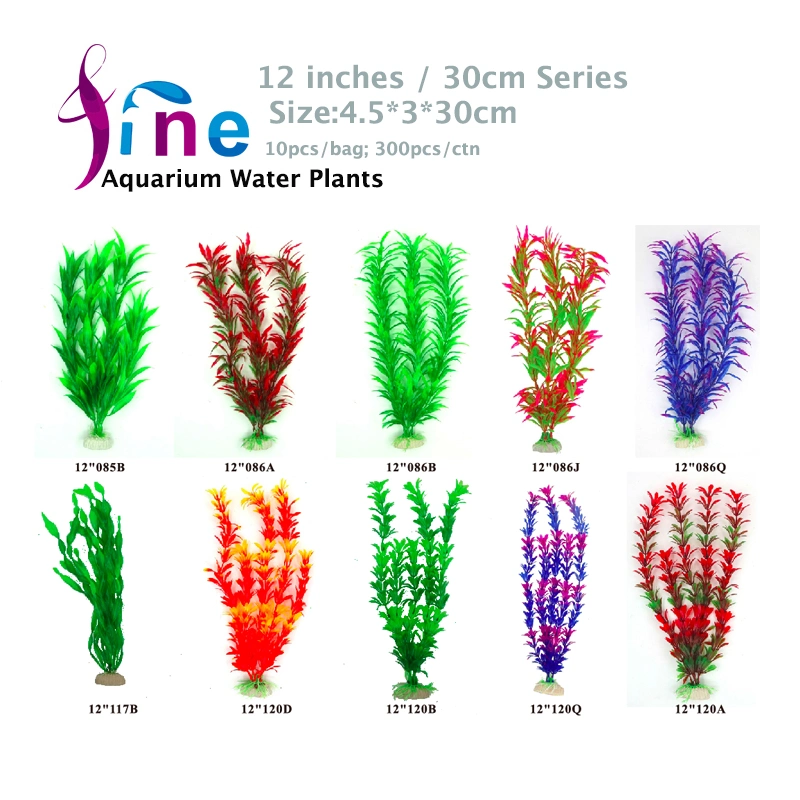 16'' 40cm high water plants: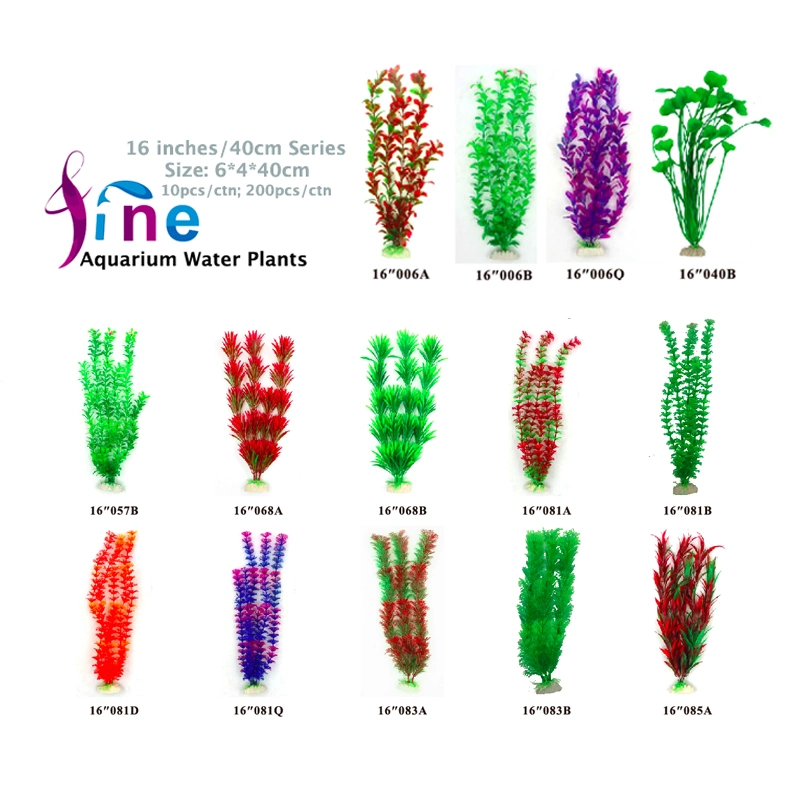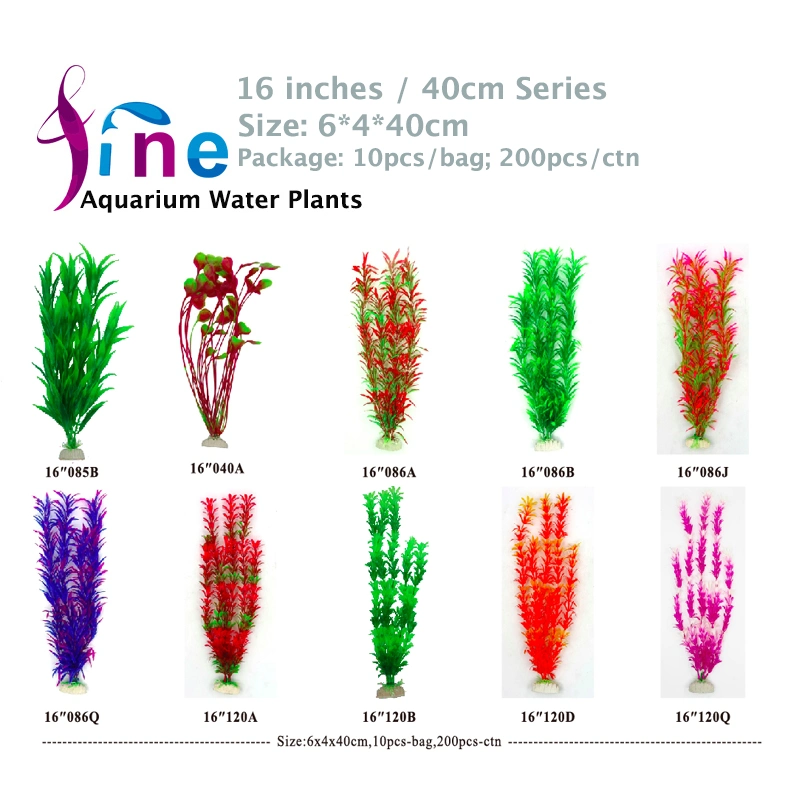 COMPANY PROFILE
WHO WE ARE
…
Designing and manufacturing AQUARIUM Products, Fine Aquarium Limited was established in 2009 by 4 young engineers, who were been working in AQUARIUM factories for more than 25 years.
With the strong R&D team, more than 25years experience in aquarium products, our products integrate new technologies with an emphasis on high performance, focusing on energy savings and functionality, providing safe products.
MAIN PRODUCTS
---AC variable frequency water pumps for garden ponds and fish tanks, from 3000LPH to 40000LPH;
---DC variable frequency water pumps for garden pond and fish tanks, from 1000LPH to 20000LPH;
---Submersible traditional water pumps, common but classical items or some new items for low water level;
---AC high voltage air pump max to 8W for deep 4 feet tanks, or AC/DC air pump with Lithium battery, up to 18W.
---Large flow water pumps up to 800W, for koi ponds, swimming pools, water circulations, etc;
---3 in 1 filters, hang on filters, small external/canister filters for plants;
---UV sterilizers with plastic housing from 5W/7W/9W/11W/13W/18W/24W/36W/55W, UV lights 6W/10W/20W/30W/40W available;
---Different kinds of aquarium heaters, mechanical ones or electric controlled heaters, like X-388 with LED disgital temperature displaying, up to 1000W; X-338, round heater for turtors, up to 300W; classical mechanical X-816/X-511, up to 500W, stainless steel heaters X-368/X-611 or Titanium heaters HL-229 300W/500W, etc.
---DC LED light fixtures for open tanks with timer, brightness adjustable, extendable brackets;
---LED submersible diving lights, with timer & dimer, or with easy switch only;
---Different sizes of LED clip lights, some with timer, some with easy switch;
---Aquarium small tanks with top filter, LED lights on cover, or reptile tanks with cover or without cover;
---Aquarium accessories, like ornaments, cleaning tools set, scrapers, sponges or sponge filters, etc.
Above main products are GS (variable frequency water pumps), CE(LVD), EMC(TUV), ROHS, approved, and our products are warmly welcome in US and EU market, like Italy, Germany, Denmark, etc.
TEAM WORK
-- Powerful and efficient TEAM WORK of various departments and PRODCUT DEVELOPMENT are our KEY COMPETITIVENESS.
-- To have achieved PARTNERSHIP RELATIONS with our serious customers for almost 6 years too and keep moving on with new important customers meanwhile.